The year is well underway and it's time to start marking the calendar with some great sporting events set to take place over the next 12 months. Here are the top 10 Major Sporting Events that are worth looking out for.
Sports Events 2018
1. FIFA Soccer World Cup
Undoubtedly one of the biggest sporting contests worldwide, the FIFA Soccer World Cup/Football World Cup is back from 14 June to 15 July with Russia hosting this year. Held every four years, the Soccer World Cup is the most-viewed event the world over. Prepare for some international-level football with iconic players such as Messi and Ronaldo mesmerising vibrant, multi-coloured stadia all in an effort to hold that glorious cup.
2. Winter Olympics
Set to take place from 9 to 25 January 2018 in PyeongChang, South Korea, the Winter Olympics are already promoting diplomatic harmony with the opening up of communications between North and South Korea for the first time in years. Spectators can look forward to incredible sporting antics all taking place on snow or ice. Enjoy it while it lasts because the next Winter Olympics will only take place in Beijing, China in 2022.
3. Commonwealth Games
Another event hosted every four years is the Commonwealth Games, this year taking place from 4 to 15 April 2018 at the Gold Coast, Australia. This sporting spectacular showcases athletes from countries which formed part of the Commonwealth.
4. Grand National
An annual favourite on the horseracing calendar is the Grand National, taking place on 14 April at Aintree Racecourse in Liverpool, England. This is a handicap steeplechase with approximately 40 horses jumping 30 fences over two circuits.
5. Rugby World Cup Sevens
2018 also plays host to the Rugby World Cup Sevens, a premier standalone international rugby sevens competition which takes place every four years. Competitors will take to the field from 20 to 22 July at San Francisco, USA, showcasing their best skills in an effort to win the Melrose Cup.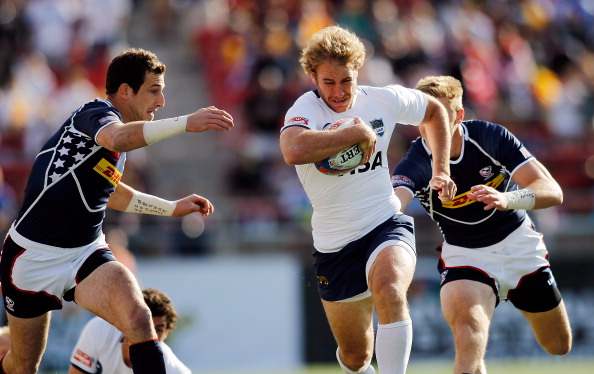 Place your Rugby World Sevens bets
Read More: Rugby Sevens Preview
6. Ryder Cup
From 28 to 30 September, teams from Europe and the United States will congregate at Le Golf National in Saint-Quentin-en-Yvelines, France, to compete for the prestigious Ryder Cup trophy which is awarded every two years. The format is a 28-match version with eight foursomes or four-ball matches on the first two days and 12 singles matches on the last day.
7. Tour de France
The world's most high-profile bicycle race returns from 7 to 29 July with some of the world's fittest taking to the mountains of France (and neighbouring countries) for approximately 3 600 kilometres.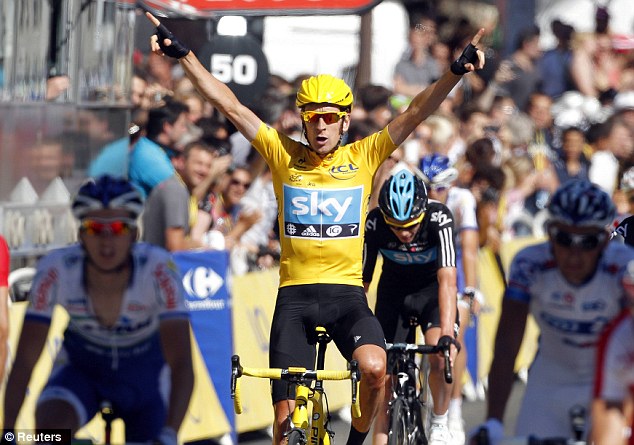 8. The Wimbledon Championships
It's time for strawberries, cream and Champagne from 2 to 15 July as the most prestigious tennis event takes place on the grass courts of the All England Club in London, England. This is the third tennis Grand Slam event held annually – following the Australian and French Opens.
9. UEFA Champions League
Taking place on 26 May at NSC Olimpiyskiy Stadium in Kiev, Ukraine will be some of the best football played on the annual calendar as the UEFA Champions League concludes in a gripping final. Here, the top clubs across Europe will work hard to take the cup from Real Madrid, current title holders.
10. Invictus Games
One of the more heart-warming sporting events is the newly-established Invictus Games, taking place from 20 to 27 October in Sydney, Australia. This is a multi-sport event held for wounded soldiers with disciplines including wheelchair basketball, sitting volleyball and indoor rowing, among others. Held for the first time in London, 2014, the games are intended to show appreciation for the armed forces personnel and veterans who have given so much for their countries.
Keith Ho BetXchange is a leading online sports betting website with the best betting odds, bonuses and rewards. For the best betting odds and promotions whilst betting on rugby, soccer, tennis, golf and much much more, visit Keith Ho BetXchange today.