As most soccer betting fans already know, the English Premier League is the one of most popular soccer leagues in the world. The English Premier League Seasons run from August to May and clubs play 38 matches each, this leads to a very exciting betting market over the season.
English Premier League Betting Odds
| | | | | |
| --- | --- | --- | --- | --- |
| Team | (Odds) | | Team | (Odds) |
| Chelsea | (7/10) | v | Manchester United | (4/1) |
| Bournemouth | (21/20) | v | Southampton | (27/10) |
| Cardiff City | (29/20) | v | Fulham | (39/20) |
| Manchester City | (1/16) | v | Burnley | (33/1) |
| Newcastle United | (12/10) | v | Brighton and Hove Albion | (26/10) |
| West Ham United | (31/10) | v | Tottenham Hotspur | (9/10) |
| Wolverhampton Wanderers | (15/20) | v | Watford | (4/1) |
| Huddersfield Town | (10/1) | v | Liverpool | (3/10) |
| Everton | (17/20) | v | Crystal Palace | (34/10) |
| Arsenal | (5/10) | v | Leicester City | (5/1) |

Read More: English Premier League Top Goal Scorer 
Please note betting odds quoted are correct at time of publication and are subject to change. View the latest EPL Betting Odds
Read More: Chelsea vs Manchester United Prediction
Some of  the other Betting Options include:
Correct Score
Anytime Goal Scorer
First Time Goal Scorer
Last Team to Score
Which Team to Score
Exotics
View Full Betting Option
Read More: EPL Top Scorer Preview
Since the start of the Premier League in 1992, six clubs have won the title, these are:
Manchester United (13)
Chelsea (5)
Arsenal (3)
Manchester City (3)
Blackburn Rovers (1)
Leicester City (1)
English Premier League Soccer betting is incredibly popular, below we briefly discuss some of the betting favourites.
English Premier League Betting
Manchester City
It took a year but by the start of the 2017-18 season, Pep Guardiola's Manchester City were ready to put his intricate, highly technical game plan into practice with stunning effect. They won 20 of their first 22 Premier League games, an unbeaten run that wasn't ended until January 14, losing only one more game on their way to 100 points.
Can City be beaten? No team is invincible, and City have their weaknesses, but very few teams can get themselves into a position to exploit those weak points. Indeed, very few teams can get the ball off them.
Chelsea
Chelsea have made an eye-catching managerial appointment in Maurizio Sarri, but the transfer business they have managed to complete has been underwhelming, and based on their performance in the Community Shield, Sarri will need a while longer to embed his playing style. The question is, will be given that time?
Manchester United
Manchester United were flattered by their second-placed finish last season, which was achieved largely through the brilliance of David De Gea in goal, and Mourinho's hangdog demeanour this summer suggest that he is feeling his familiar third-season itch. It would be no surprise to see United looking for a new manager at some point during this campaign.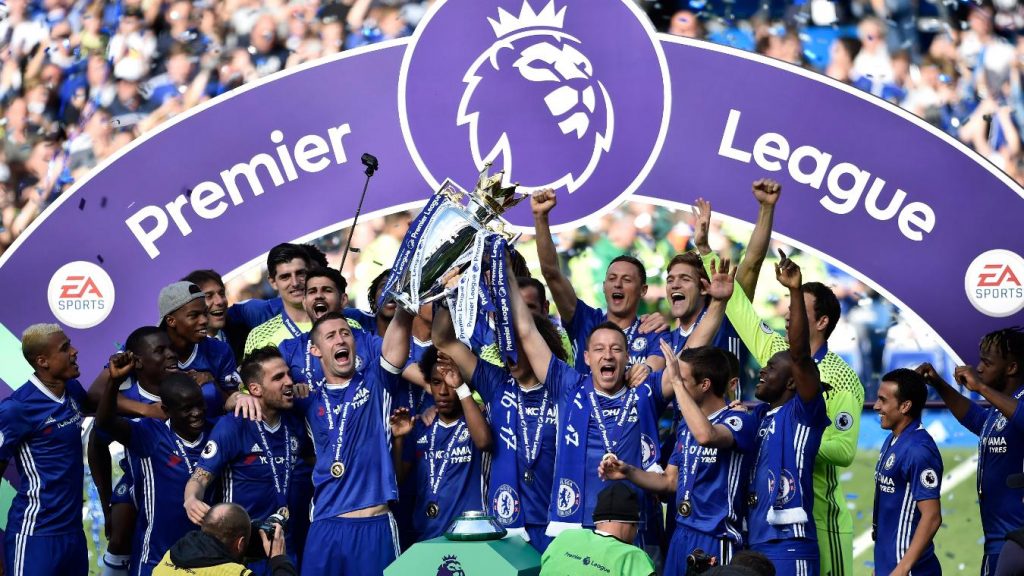 Arsenal
Arsenal appear to have been transformed both by the departure of Arsene Wenger and the arrival of some shrewd signings spotted by recruitment guru Sven Mislintat. Where they were weak in defence, they now have a selection of gritty defensive-minded players including Sokratis, Lucas Torreira and Stephan Lichtsteiner. The international retirement of Mesut Ozil is an unexpected bonus, while manager Unai Emery is likely to instil a more aggressive pressing game and an impatience for silverware, to the delight of Arsenal fans.
Soccer betting enthusiasts are urged to place their bets early in order not to miss the betting opportunity.
For specialized and comprehensive local and international soccer betting, including betting on the English Premier League, as well as extensive in house and online sports betting facilities, visit Keith Ho BetXchange for the most competitive prices and the largest sports betting options available in South Africa.
Betting Odds correct at time of publication.