2017/18's UEFA Champions League final four has a familiar feel to its characters once again, featuring the huge tie between Bayern and Real Madrid as its standout fixture. But the quarterfinals managed to produce some considerable surprises, and an unfortunate late penalty was all that stood between Real Madrid's exit and a confirmed new winner of Europe's biggest prize in recent years. It's difficult to pick out which drama was more compelling between Roma's surprising 3-0 comeback win in Italy, or Liverpool's energetic blitz against Manchester City. One thing is for certain; the semifinals will be engaging contests between four sides who've certainly made themselves worthy of their progress. This preview UEFA Champions League Semifinals Preview examines each of the semifinal matches, and who will be favoured to progress to the finale in Kiev.
2017/18 UEFA Champions League Semifinals Prediction and Preview
Liverpool vs Roma 
It's been 16 years since Liverpool faced the giants from Rome with their last meetings in the 2001/02 secondary Group Stage featuring a win at Anfield and a goalless draw in Italy. Their most famous meeting, of course, was in 1984's final where Liverpool collected one of the 5 European titles. Both sides have mixed form against sides from their opponent's respective leagues; in Champions League competition against Italian sides, Liverpool have won 3 of 4 at Anfield and 1 of 4 away from home, whereas against English sides, Roma have won 4 of 9 at Stadio Olimpico and 0 of 9 away from home. This will be Liverpool's first Champions League semifinal appearance since their 2007/08 defeat to Chelsea. The Giallorossi, they make their second semifinal appearance in their history, the previous one being their successful passage in 1983/84 past Dundee United to face the Reds in the final.
Key Facts:
Liverpool are unbeaten in their last 15 European matches at Anfield, winning 10.
Liverpool are the top scorers in this season's competition, with 33 goals. Roma by comparison have managed just 15, scoring nearly a third of them over two legs against Barcelona.
At the time of writing, Liverpool have won 10 of their last 14 matches in all competitions, including 9 clean sheets, and remain unbeaten in Europe this season. Roma have 1 win in 5 in all competitions, being their dramatic 3-0 win over Barcelona in the 2nd leg of the quarterfinal.
Liverpool have scored first in 6 of their 10 Champions League matches (since the Group Stage), three times at Anfield. Roma have managed to score the opener in 5 of their 10 matches, 4 of those coming in their 5 home matches.
James Milner is the current European assist leader, having created 7 goals in this season's competition.
Roma have lost their last 3 away European ties. They've also lost their last 6 two legged ties against English sides.
No team remaining in the competition wins more aerial duels than Roma, having won nearly 60% of all aerial battles contested thus far.
Roma's top scorer, Edin Dzeko, with 6 of their 15 goals in Europe this season, has a personal record of 3 goals in 11 matches vs Liverpool in his entire career.
Scheduling: Liverpool have a favourable schedule given their current 7 point lead on Chelsea in 5th and they face two sides in England's bottom three ahead of both legs. Roma's schedule around the two legs also doesn't pose any major concerns in terms of opposition quality, but with only 2 points from their last three league games and a mere point separating themselves, rivals Lazio and Inter in the battle for two Champions League spots, Eusebio Di Francesco will likely face some critical decisions to ensure Serie A results are not compromised by their European exploits.
Key Players and Tactical Considerations: It's obvious to specify but the subtext around superstar goal machine Mohamed Salah is particularly enticing given his recent departure from Roma for Liverpool last summer. The Egyptian's pace alongside speedy teammate Sadio Mane should be critical in exploiting the lack of pace in Roma's experienced, but nonetheless sluggish midfield. Liverpool's defence will be critical for the tie given their recent defensive improvements and much of that is down to the leadership and sheer jump in quality brought by recent acquisition Virgil Van Dijk.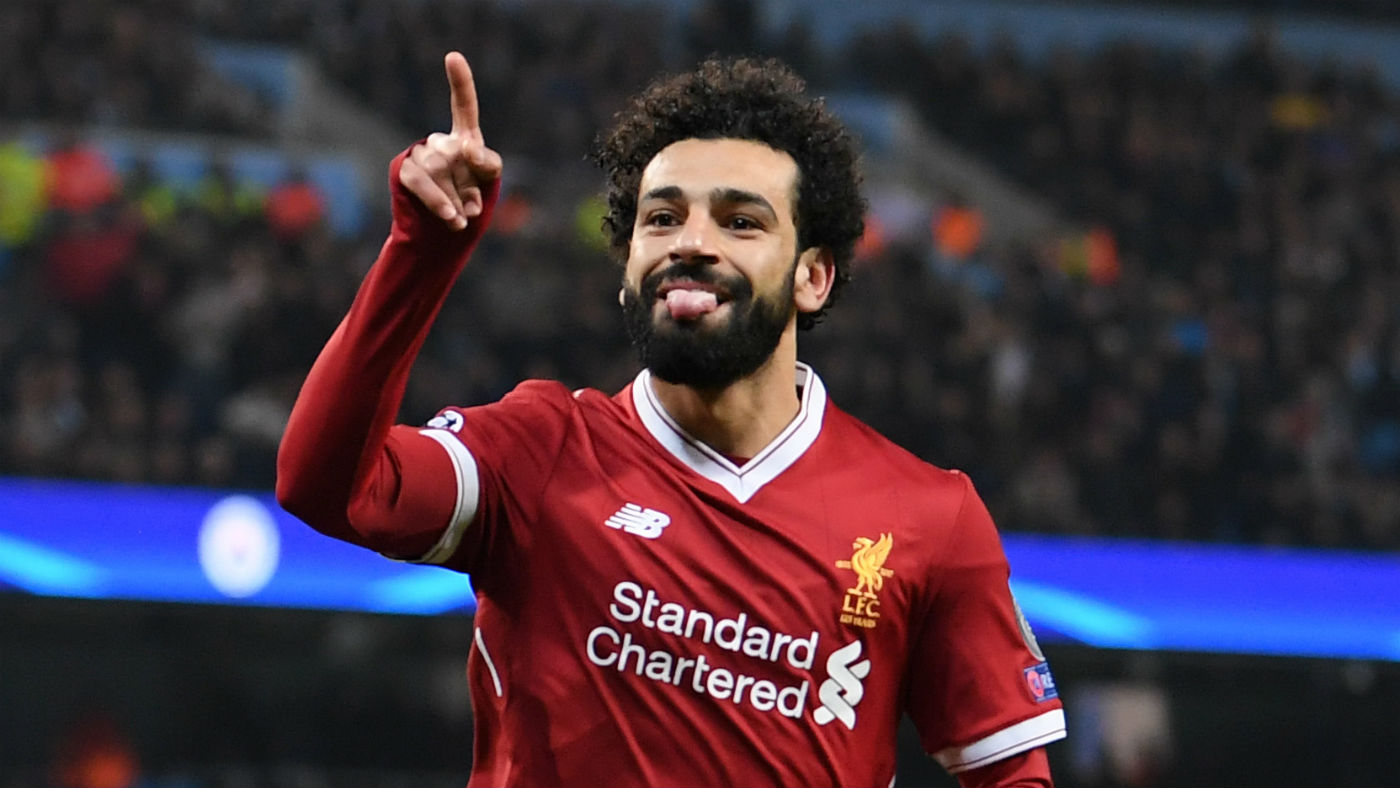 With the capacity of the Liverpool attack a critical factor to manage, it will fall to Roma's keeper Alisson to present a far more formidable foe for Liverpool's front 3 to penetrate (which is likely, given the Brazilian's form this season). Roma will be sweating on the fitness of Konstantinos Manolas, who has been equally important to their defensive success. On the other end of the pitch, Edin Dzeko will be a key man, particularly in aerial battles, where Roma may well seek to use him in role not dissimilar to Man Utd's application of Romelu Lukaku in the Red Devils' recent win over Liverpool.
Prediction: On paper, matters favour Liverpool. There is a romance about the Merseysiders current run and their capacity to blitz Roma is clear. Liverpool have form, history and a better away record on their side too. But to underestimate Roma again after their sublime win over Barcelona in the quarterfinal would be disingenuous. As much as Liverpool have the right weapons to hurt Roma, so too do the Italians pose some danger to the Reds. As such, if Liverpool haven't managed another spectacular first leg goal-fest as they managed against Manchester City, the away leg in Rome will start to favour the home side with each minute that ticks by. 
Bayern vs Real Madrid 
So much of this glamour tie fascinates. It's UEFA competition's most-played tie with the sides meeting for the 25th occasion. Bayern's last European exit (and the sides' last meeting) came due to a 6-3 aggregate win for Real Madrid in last season's quarterfinals. Jupp Heynckes however, hasn't failed to reach the final in his last 3 Champions League campaigns, and his last semifinal against Real Madrid was a penalty shootout win in 2011/12, by comparison to Guardiola's humbling 5-0 aggregate defeat in 2013/14. Their records against each other are identical going into the fixture – 11 wins of 24 European matches since their very first meeting in 1975/76. Bayern's record against Spanish sides in semifinals is mixed though, having lost their last 3 against Atletico (2015/16), Barcelona (2014/15), and Real Madrid (2013/14), but conquering Barcelona (2012/13), Real Madrid (2011/12) before that.
Key Facts:
The home side has scored first in 4 of the last 6 meetings between these sides in knockout round matches, 3 of them in the first half of those matches..
Cristiano Ronaldo's record against Bayern makes for compelling reading, with 9 goals in his 6 appearances against them, including 7 in the last 3. The Portuguese forward's form has turned dramatically since the 7-1 win over Deportivo, having scored a total of 25 goals in 14 matches across all competitions, failing to score only once. In total, he's scored nearly 60% of Real Madrid's European goals this season.
Since the Copa Del Rey exit to Leganes, Real Madrid's form has improved considerably with 13 wins in their last 17 in all competitions.
Bayern's away win in the quarterfinal against Sevilla was their first in their last 6 away matches to Spanish opposition. Their last away win in Madrid was a 1-0 result in 2000/01's semifinal first leg.
Bayern's have won 22 of their last 25 in all competitions.
Scheduling: Bayern's recent Bundesliga title win has made their schedule largely academic, though, it's unlikely that coach Jupp Heynckes will drop his considerably high standards in any of the fixtures, European or otherwise. Real Madrid don't have a tricky schedule, but the Classico that follows the second leg against Bayern may affect certain squad decisions.
Key Players and Tactical Considerations: There's a sense that we have yet to see how good Bayern are and it's probably this tie that will reveal it in full. The German champions are full of tangible weapons across the pitch, but the most critical to the result will likely be Joshua Kimmich (who will be largely tasked with keeping Cristiano Ronaldo in check), Thiago Alcantara (who has returned the Bayern lineup in good form and could be a critical part of disrupting Real Madrid's excellent midfield), James Rodriguez (whose creativity and recent form has been a massive part of Los Merengues' sustained improvement) and Robert Lewandowski (who also has an excellent personal record against Real Madrid, with 6 goals in 6 matches).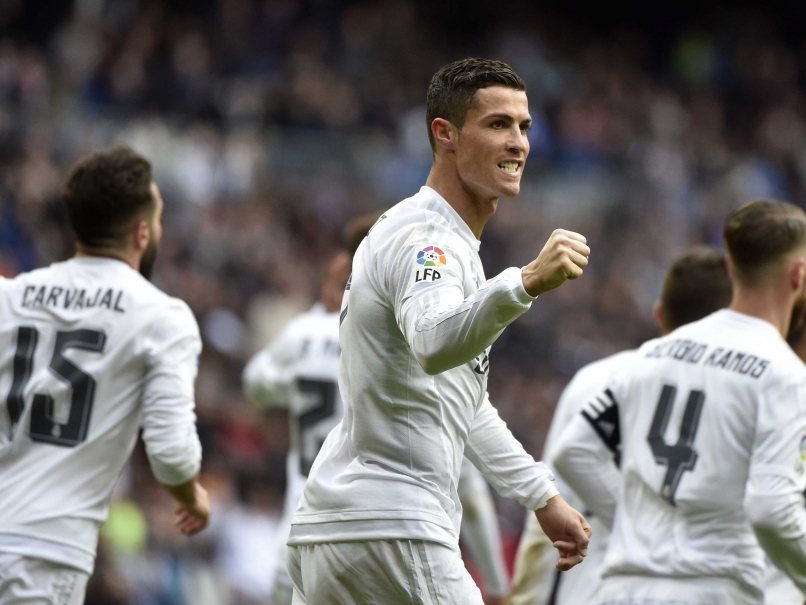 Real Madrid meanwhile, will naturally rely on Ronaldo's efforts to make a difference, but the form of Carvajal and Marcelo will be critical in compressing the spaces for Real Madrid's well-balanced midfield to enjoy some perceived advantages over Bayern. Spare a thought as well for Sergio Ramos as a key entity for both his leadership and responsibility to contain Lewandowski.
Prediction: So much of this tie feels like it should favour the brilliance of Bayern and Jupp Heynckes supreme record. The outgoing Bayern manager is a living legend, and it's an understatement to suggest he wouldn't have the tactical acumen to mastermind a win over the defending champions.
But then again, Real Madrid continue to surpass large opponent after large opponent, and somehow, Zidane's experienced set of players continue to step up to the plate to deliver when it counts. It's a massively difficult tie to call, but Real Madrid don't seem to know how to lose in this competition anymore, and for that reason, we expect them to shade a spectacular, modest goal-scoring, tactically brilliant matchup against Bayern.