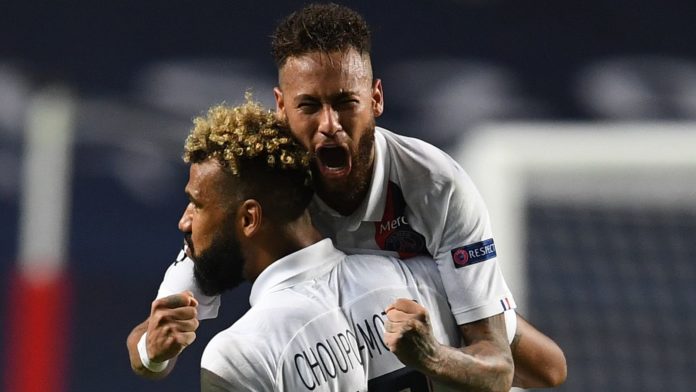 2020-21 Ligue 1 Season Preview
French football is on a real high following the impressive performances of both PSG and Lyon in the Champions League as domestic action makes its much-anticipated return in France. Whilst the other major leagues in Europe held off during the height of the COVID 19 pandemic and resumed in the summer, the kingmakers in French football abandoned the 2019/20 season, leaving fans with a real void to fill. The season was announced as complete on June 9th, 2020, with teams finishing in the position in the table they found themselves in when the league was suspended on March 8th. Lorient and Lens were promoted from the 2019–20 Ligue 2 campaign and with the usual mix of big-name players and heated battles across the country, it promises to be a fascinating season once more.
Here are the BetXChange.com pre-season predictions:-
OUTRIGHT LEAGUE WINNER
Having lifted 3 domestic trophies last season, PSG are very much the side to catch in Ligue 1. Thomas Tuchel looks to be instilling a winning formula within a group that is often derided as a team of individuals rather than a complete squad. Investment will surely come once more, following the outcome of their Champions League run – which has seen them reach the semi-final for the first time since significant investment came into the club from the Qatari government. With the two most expensive players in the world in their ranks in Kyllian Mbappe and Neymar, they have unlimited fire power and they are the justified favourites to pick up their 4th consecutive Ligue 1 title.
Fellow Champions League semi-finalists Lyon look to be turning the corner under Rudi Garcia. They massively under achieved in finishing 7th in Ligue 1 last season and would have felt confident that they could turn things around had the full season been played out. A team blessed with a potent blend of experience and youth as well as electrifying pace, their wins over Manchester City and Juventus are testament to how dangerous they are. In Memphis Depay they have one of Europe's top strikers and Houseem Aouar is one of the most sought-after midfielders in world football and they could push PSG all the way this season.
Another side looking to be firmly in the mix come the end of next season is Marseille. Last season's runners up haven't won the Ligue 1 title since 2010 but look to be building a side capable of challenging PSG. Led by Andre Villas Boas, the Phocaeans have been playing excellent football for the past couple of seasons and will have to manage a Champions League campaign as well as fighting for domestic titles. Midfielder Kevin Strootman and the enigmatic Dimitri Payet will be looking to lead from the front for Marseille this season.
Golden Boot Winner
At the age of 21, Kyllian Mbappe continues to blaze a trail at the very top of the game. The French World Cup winner will be looking to clinch his third consecutive Ligue 1 Golden Boot crown.
The world's most expensive player Neymar is seen as a divisive character amongst PSG and football fans alike but his record in Paris is mightily impressive. Having notched 70 goals in two seasons in all competitions, he will want to stay fit and fight for the Golden Boot this year.
to Be relegated
With two sides slipping into Ligue 2 at the end of the campaign, it could be a tight race to the finish for some clubs.
Here are our tips for the drop:-
Having finished just one place above the drop zone last season, Olympique Nimes will need to improve significantly to avoid being embroiled in a relegation scrap this term.
With only 7 wins to their name last season, Dijon finished 16th in the table and with promoted sides Lorient and Lens looking strong, it could be a real slog for Dijon.
FC Metz finished 11 points clear of relegation trouble last term, but a lack of summer investment could cost them next season.