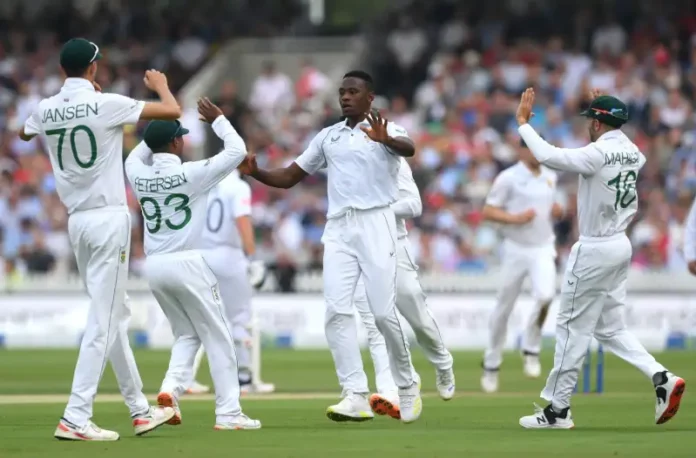 Venue – Old Trafford, Manchester
Date: Thursday, August 25 – Monday, August 29

BetXchange Odds:
Form
Well. That didn't take long.
All the buzz that England had generated – along with all the positivity – over the last couple of months was smashed out of sight by South Africa as the tourists took England's "Bazball" approach to pieces over the course of a single Test match at Lord's.
South Africa – who came into the contest at 3/1 and decidedly the underdogs – were able to win by an innings and 12 runs. The decimation would have happened even more quickly had Day 1 not been rained out to the point that only 32 overs of play were possible.
In the end, all that did was lengthen England's stay of execution.
This situation, however, does make for a fascinating 2nd Test at Old Trafford. There is no way that England will move away from their hyper-attacking approach this quickly (and nor should they) but the skill with which South Africa played at Lord's will certainly give them some pause for thought in Manchester.
England
The most interesting aspect of all this might be that the issues in London were caused by too much of the old English style and not enough of the new. The Proteas forced England to play "timid" according to head coach Brendon McCullum, something that the team that destroyed World Test Champions New Zealand could certainly not have been accused of being.
Even so, England's mistakes were a problem. Jonny Bairstow has been in imperious form since being unleashed, but both he and Alex Lees were easy outs in the first innings on questionable shots. Perhaps the bigger issue was the bowling, with Stuart Board and Jimmy Anderson looking like bowlers who had taken more than a month off. It might not seem like a long time, but with cricketers used to playing multiple times a week, that little touch of rust was exposed by the fired-up Proteas.
Zac Crawley's spot also has to be in question as he now averages just 16.06 runs from his 10 Test trips to the crease this summer after another pair of poor innings.
South Africa
It was the South African bowling that did for England in the first Test, We all know how fast Anrich Nortje can bowl and he was at the peak of his powers here.
As good as Nortje was in taking his 50th Test wicket, Kagiso Rabada was even better. Rabada took his 250th Test wicket and his first innings figures of 5/52 from 19 overs were a huge part of the reason England couldn't find any rhythm.  It still doesn't feel like he gets the credit due to him outside of South Africa, but purely by the numbers, Rabada is one of the greatest international fast bowlers to have ever played the game.
Best Bets
England has been installed as the favorite for the second Test despite not even taking the first Test to five days. The theory is that they will continue to attack and get the better of the South African bowlers this time around.
I actually like some of the props here. Nortje (3/1) to be the Proteas' top bowler feels like a steal, while I like Bairstow (15/4) to make up for his poor first Test play and be England's top batsman.