Chapter 27 of the Premier League story promises to be an intriguing tale, full of drama (see Mourinho, Jose) controversy (Mourinho again) and larger than life coaches.
English Premier League Season Predictions
In fact, this season is all about the managers more than at any time since the big beasts of Arsene Wenger and Alex Ferguson were challenged by the arrival of Mourinho and Rafa Benitez. The Special One will renew his rivalry with Pep Guardiola, while the charismatic Jurgen Klopp will take on big name new opponents in Unai Emery at Arsenal and the irascible Maurizio Sarri at Chelsea. Only one manager can taste Premier League glory. So who will be top of the pile come May and who will be printing off their CV?
The Title Race: Can Anyone Stop City?
It took a year but by the start of the 2017-18 season, Pep Guardiola's Manchester City were ready to put his intricate, highly technical game plan into practice with stunning effect. They won 20 of their first 22 Premier League games, an unbeaten run that wasn't ended until January 14, losing only one more game on their way to 100 points.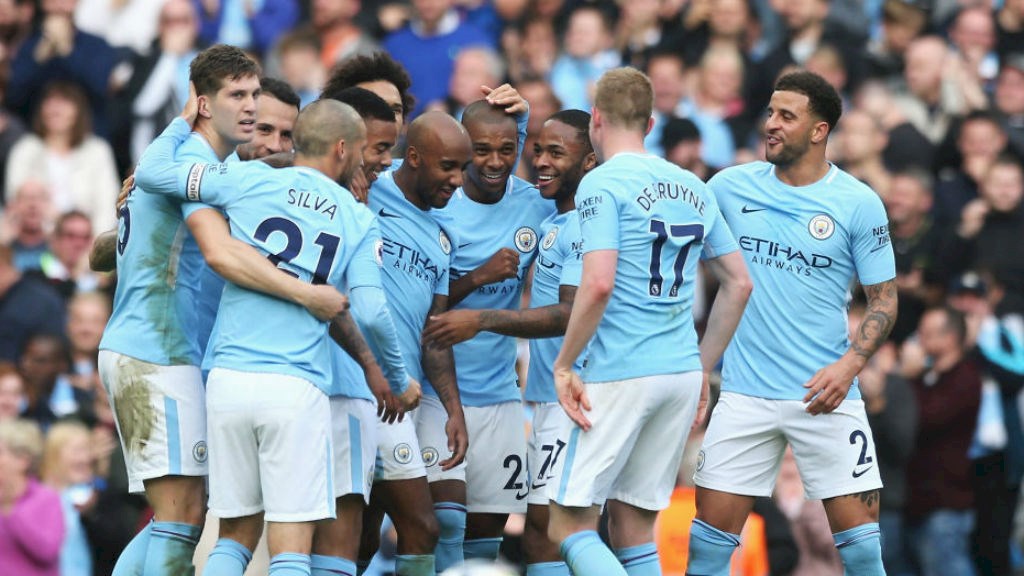 Leicester star Riyad Mahrez has been the only notable addition this summer, but he will offer considerable depth to an already-formidable squad. Can City be beaten? No team is invincible, and City have their weaknesses, but very few teams can get themselves into a position to exploit those weak points. Indeed, very few teams can get the ball off them.
Liverpool were the only side to consistently trouble City last season, with a frenetic press that flustered Guardiola's stars and disrupted their plans. The Reds won three of their four encounters, including a memorably hectic two-legged Champions League quarter-final.
And where City have been cautious in the transfer market, Jurgen Klopp has overseen a significant strengthening of the Liverpool ranks. Naby Keita and Fabinho will stiffen the spine of the team, while Alisson is a notable upgrade on the unfortunate Loris Kaurius in goal and Xerdan Shaqiri will be a capable replacement for the injured Alex Oxlade Chamberlain.
Prediction: Liverpool have the beating of City, but Guardiola won't necessarily mind losing to the Reds again if his side can replicate their 2017-18 dominance over the rest of the league. Klopp's men are still improving, and with Keita and Fabinho adding some midfield solidity and defensive cover, they should be less vulnerable to mid-ranking counter-attacking sides. But their fully-committed pressing style will always give opponents a chance, and while they can get closer to City this season, I think they will drop enough points to spoil their title hopes.
View the latest EPL Betting Odds
The Top Four: Stayin' in Touch
Tottenham fans may feel aggrieved that they aren't considered as title contenders, but Spurs have had their opportunities and with no significant signings arriving this summer, it is hard to see them offering anything different. Once again, Mauricio Pochettino's men will run up long unbeaten sequences, once again Harry Kane will score lots of goals, and once again their inability to close out games in which they have dominated will cost them.
Rather than fighting for the title, Spurs are likely to be locked in a desperate scrap with last season's runners-up Manchester United and their two main London rivals Chelsea and Arsenal. United were flattered by their second-placed finish last season, which was achieved largely through the brilliance of David De Gea in goal, and Mourinho's hangdog demeanour this summer suggest that he is feeling his familiar third-season itch. It would be no surprise to see United looking for a new manager at some point during this campaign.
Arsenal appear to have been transformed both by the departure of Arsene Wenger and the arrival of some shrewd signings spotted by recruitment guru Sven Mislintat. Where they were weak in defence, they now have a selection of gritty defensive-minded players including Sokratis, Lucas Torreira and Stephan Lichtsteiner. The international retirement of Mesut Ozil is an unexpected bonus, while manager Unai Emery is likely to instil a more aggressive pressing game and an impatience for silverware, to the delight of Arsenal fans.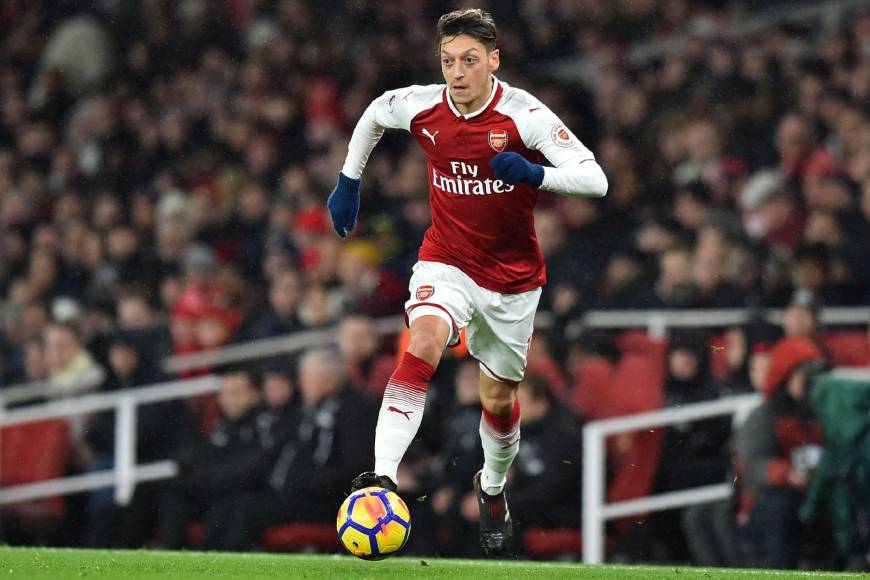 The mood in West London is less optimistic. Chelsea have made an eye-catching managerial appointment in Maurizio Sarri, but the transfer business they have managed to complete has been underwhelming, and based on their performance in the Community Shield, Sarri will need a while longer to embed his playing style. The question is, will be given that time?
Prediction: No-one can stand still in the Premier League and the suspicion is that Tottenham, have passed their peak under Pochettino. Old Trafford appears to be merely the stage for another epic Mourinho melodrama, in which case a top four spot is surely at risk, while Sarri will need several months to teach the Chelsea squad to ditch the reactive football of the Conte and Mourinho eras for something more Neopolitan. That leaves Arsenal at the head of the chasing pack and a top four spot looks there for the taking.
Bet on the English Premier League 
Premier League II: Beyond the Gulf
Fourteen points separated Arsenal in 6th and Everton in 8th last season and given the ever-expanding disparity in financial means between the top six and the rest, that gulf is only likely to grow wider, leaving a clutch of clubs to fight it out for the privilege of finishing 7th.
Burnley took that prize last season, earning European football for the first time since 1967, thanks to the meanest, most committed defensive strategy in the top flight. But their tally of 36 goals scored was appalling and they need drastic improvement in that area.
Fellow mid-table dwellers Leicester City will once again worry a few big name opponents, now that Claude Puel has reconstructed the counter-attacking style that won them the Premier League in 2016, although the departure of Mahrez is a huge blow.
Newcastle ought to be able to avoid relegation again, but expecting Benitez to achieve more than that in the financial circumstances would be unfair, so Everton and Crystal Palace look the best of this mid-ranking bunch. The Toffees have made a shrewd appointment in Marco Silva and expectations are more realistic this time round than last year, though the owners remain ambitious. Roy Hodgson performed miracles at Palace last season, guiding them to a top half finish after a nightmare start, and 2018-19 should be a more comfortable campaign.
Prediction: Given their poor goal-scoring record it wouldn't take much of a drop in defensive intensity for Burnley to slip down the table and they could be vulnerable this season, while Benitez can't be expected to continue performing miracles at Newcastle on a tiny budget. So, of the mid-ranking teams, Everton may be best placed to win the race for 7th, with a respected manager and a significant budget, while Roy Hodgson may be able to turn Palace into this season's Burnley, if he can persuade Wilfried Zaha to stay.
Relegation Fodder: Normal Service to Resume
Last season only eight points separated 10th and 17th and another wide-open scrap to avoid the drop seems likely. Teams promoted into the Premier League are generally the favourites for relegation the following season, and while the likes of Huddersfield, Brighton and Burnley have bucked that trend, the pull of football gravity can only be denied for so long.
Cardiff have returned to the Premier League under Neil Warnock, but their top flight survival may depend on ditching the veteran manager, whose long-ball, hard-tackling tactics are once again doomed to fail at this level. That would be an act of monumental ruthlessness on the part of the Cardiff hierarchy and his inevitable sacking is likely to come too late to save them.
It is less clear whether Fulham will be heading back to the Championship. Under Slavisa Jokanovic, they played some of the most attractive football in the second tier last season and securing the services of centre-forward Aleksandr Mitrovic was vital. But can they stay afloat in a bigger pool? It will be a case of sink or swim for the Cottagers.
Championship winners Wolverhampton Wanderers are being tipped to finish seventh in some quarters, which is a significant over-estimation. They play good football, but the likes of Manchester City will not be worried about Wolves' passing game, and nor for that matter will battle-hardened mid-ranking sides like Burnley and Leicester. They probably won't go down, but don't be surprised to see them in the relegation fight at some stage.
Watford and West Ham look to have enough to avoid the drop, and Bournemouth's enterprising attacking style will always give them a chance of picking up important wins
Southampton should also be strong enough to avoid relegation under Mark Hughes, though it may not be pretty. The other main contenders are last season's new boys. Huddersfield won praise for their style of play, but manager David Wagner had to compromise on his enterprising game plan, and while 37 points was enough to stay up, they may have to do better this season. Brighton also look vulnerable. Like Burnley, if the Brighton players approach the campaign with any degree of complacency or assumptions of superiority, they could sink rapidly. Their abysmal away record is also a concern.
Prediction: This season is likely to see another wide open contest for relegation. It is hard to see Cardiff's old school approach thriving in the Premier League, and they are the closest thing to a relegation certainty this time round, but Wolves, Southampton, Fulham, Brighton and Huddersfield are all likely to have their time in the relegation spotlight, and of those, it is Brighton and Huddersfield who could prove the most vulnerable.
Please note betting odds quoted are correct at time of publication and are subject to change. View the latest EPL Betting Odds
For specialized and comprehensive local and international soccer betting, including betting on the English Premier League, as well as extensive in house and online sports betting facilities, visit Keith Ho BetXchange for the most competitive prices and the largest sports betting options available in South Africa.