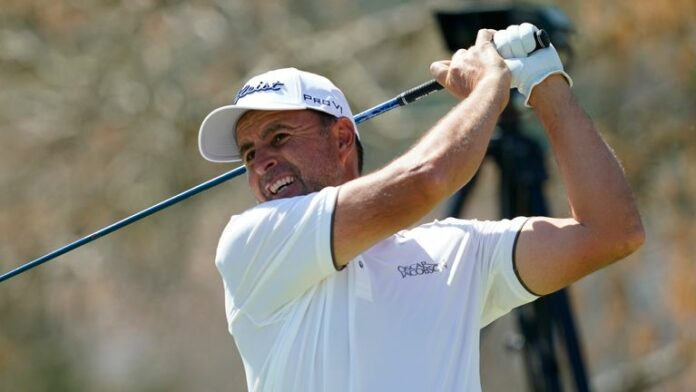 DP World Tour Golf: ISPS Handa Invitational Bet Preview
Venue: Calgorm Castle Golf Club, Northern Ireland.
Dates: 11th – 14th August 2022
Tournament Preview
The UK swing of the European Tour continues to gather momentum as the best players on the continent head to Northern Ireland for the ISPS Handa Invitational. Now into it's 10th year on the European Tour, the event is one of the few mixed competitions on the tour – with both men and women in action – although they don't compete directly against each other. Jack Senior and Ryan Fox are previous winners of this event, which has become very much a spring board for younger players and with 1.5 million euros in the prize pot, there is a lot on the line here in Northern Ireland this week.
Betting Preview
Outright Winner
The European Tour continues to host spectacular events and the playing conditions in Ballymena should be fantastic: –
Scot Ewan Ferguson looked in sublime form during his opening round in Ballymena and he will be desperate to get over the line and secure a win here.
Englishman Jordan Smith is one of the most consistent performers on the European Tour and his ability to pick up tournament wins from anywhere in the field, makes him a contender this week.
Veteran Richard Bland has come of age in recent years on the European Tour and he will be looking to use all his experience and knowhow to pick up another tournament win here.
Emerging Scot Connor Syme is also becoming prolific at this level and his laser sharp iron play, could make him an excellent fit here in Northern Ireland.
American John Caitlin has found his niche on the European Tour and with a few tournament wins over the past few seasons, he certainly knows how to get the job done at this level.
Young South African Wilco Nienaber has really started to come of age at this level and a win here in Northern Ireland would only reaffirm his credentials as one of the most exciting youngsters around.
Dale Whitnell is an Englishman who has been around the block on the European Tour, but he strikes the ball as cleanly as anyone and he is always a candidate on his day.
Enigmatic Spaniard Santiago Tarrio took to conditions very well on day one, shooting an impressive -4 and he will be looking to build on that as the weekend progresses.
Italian Renato Paratore is another player that plays patchy golf, but he is more than capable on his day and his bright start here in Ballymena, suggests he is up for the challenge this weekend.
Streaky Spaniard Borja Virto has long been on the cusp of glory on the European Tour and how he would love to get over the line and pick up a win here at Ballymena.
Englishman Jack Senior won this event back in 2019 and he has seen his career develop ever since and a return to familiar surrounds could assist him.
2022 ISPS Handa Invitational betxchange.com Best Bets:
Outright Winner – Best Bet: Richard Bland – 12/1
Outright Winner – Outside Pick: Borja Virto – 25/1