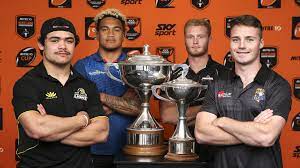 The 2022 Bunnings NPC season gets underway this weekend with a new format that sees all 14 teams able to win the title. The conferences – odds and evens from the year before – are a little convoluted, but the fact that anyone can win the whole thing is a huge step forward after the farce that was Second Division Taranake tearing it up last year.
Here is a look at some of the matches on tap this weekend with BetXchange.
Manawatu VS Canterbury – Central Energy Trust Arena, Palmerston North
This game is really notable only for the fact it kicks off the season and is an example of how the new system of matches will work.
This should be a walk in the park for a Canterbury side loaded with Crusaders, many of whom are also All Blacks internationals. The hope of this new format is that by seeing matches like Manawatu against Canterbury, the smaller provincial sides will work to find a higher level over time and be able to pull off upsets in matches like this.
It is a dream more than a reality at this point and it would be stunning if Canterbury didn't win by 30+ points.
Waikato VS Hawke's Bay – FMG Stadium Waikato, Hamilton
The best match of the opening day sees last season's Premiership winner Hawke's Bay travel to Hamilton to face the defending NPC champion Waikato side.
Waikato is another squad full of Super Rugby talent, with many of the Chiefs' players also turning out for the province. One player we won't see for a while in a Waikapt shirt, however, is Anton Leinert-Brown. The do-everything center will miss a large chunk of the year with a shoulder injury sustained in Super Rugby.
This will also be the start of the final goodbye for the great Liam Messam. Messam – who can still affect a game when on the pitch – is retiring from the sport at the end of the season. It is a season that will begin with a win here as Waikato will just about have too much for the visiting side.
It will be interesting to see how Auckland – the most established of the three Auckland-based teams in the comp – attacks the 2022 season. This is a team that was forced to withdraw from the 2021 edition as local Covid-19 rules and regulations meant they couldn't travel to away games.
This is a loaded team with a terrifying backline. Rieko Ioane and Roger Tuivasa-Sheck could easily be the starting centers in the next All Blacks match, while Akira Ioane only seems to get better by the year.
Eden Park is the setting for a rivalry that is as fierce as any local derby in the comp, but Auckland will have way too much in the tank here.
Taranaki VS Northland – Pukekura Park, New Plymouth
Another team that will run out comfortable winners on opening day will be Taranaki as they welcome Northland to New Plymouth.
It will be interesting to see what Beauden Barrett can do for Taranaki as he seems to be in a weird place right now with the All Blacks in terms of where – and how often – he plays.
The three Barrett brothers will rep the Bulls this season – something they love – and this strong squad also includes a splash of other All Blacks like Pita Gus Sowakula and Tupou Vaa'i.