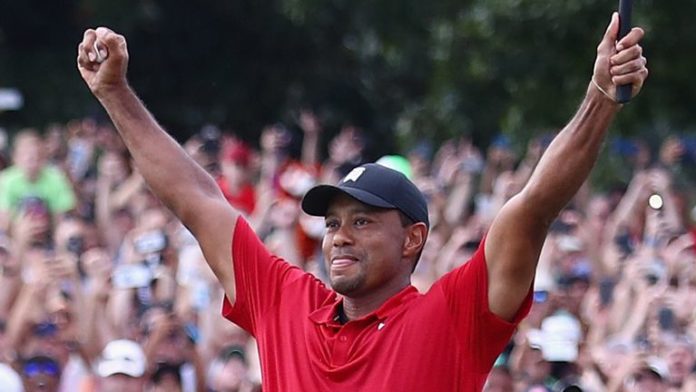 Golf: PGA Tour – The Match
Venue: Medalist Golf Club, Florida
Dates: Sunday 24th May 2020
Match Preview
Golfing action returns in Florida as two of the biggest names in the game combine with two NFL legends in what promises to be an incredible spectacle. Few rivalries across sport transcend as much as Tiger Woods vs Phil Mickelson and the two greats of the game have teamed up with Tom Brady and Payton Manning in an eagerly anticipated charity four ball.
Recreational golf has been one of the very few global benefactors from the COVID 19 crisis, with the structure of the game ideal for playing within social distancing restrictions and 'The Match' is being competed to raise funds for the pandemic relief effort across America and beyond.
Tiger Woods & Payton Manning
15-time major winner Tiger Woods should have been defending his Masters Green Jacket in April of this year but with the tournament at Augusta postponed until 2021, he still has the iconic item of clothing in his possession. Woods will team up with two-time Superbowl winner Payton Manning, who is believed to play off a handicap of around 6.
Phil Mickelson & Tom Brady
'Lefty' Phil Mickelson will be relishing the opportunity to take on Tiger Woods once again, after overcoming his old foe in 2018 for a $10 million prize pot in a matchplay play-off in Las Vegas. Historically, Mickelson has played second fiddle to Woods, but he relishes matchplay golf scenarios. Six-time Superbowl champ Tom Brady is one of the most decorated quarterbacks in NFL history and his move to Tampa Bay Buccaneers a couple of months ago has been one of the sporting stories of the year.
Tiger Woods & Payton Manning vs Phil Mickelson & Tom Brady
With over $10 million on the line and the majority having been donated by the 4 men taking part, the enormity of 'The Match' cannot be underestimated. All 4 men have etched their place into the folklore's of their respective sports, and they are fiercely competitive.
The handicaps Manning and Brady pay from are believed to be 6 and 8 respectively but with this being a matchplay event, it will come down to who plays the best shots on the day.
Woods's hitting power is unrivalled and he will be looking to take matters into his own hands whilst Mickelson's craft and guile will be hugely beneficial for Brady to play with.
Betting Preview
Outright Winner
The Match Winner Odds:
Tiger Woods & Payton Manning – 0.67
Phil Mickelson & Tom Brady – 1.10
With very little to choose from between Woods and Mickelson, it could come down to how Manning and Brady play, particularly in the key moments.
To Lead After 9 Holes
Tiger Woods & Payton Manning – 1.20
Phil Mickelson & Tom Brady – 1.40
Tie – 3.50
Both pairs will be eager to get off to a fast start in Florida and with all 4 men known for their calmness under pressure, it could be a close-run encounter.
Match Finishing Hole
Match to Finish on 18th Hole or Later – 1.30
It promises to be a compelling watch at the Medalist Golf Club, with 4 of the biggest starts of American sport facing off. Don't be surprised if the drama goes on beyond the 18th hole.
BetXChange Best Bets:
Outright Winner: Tiger Woods & Payton Manning – 0.67
To Lead After 9 Holes:  Tie – 3.50
Match Finishing Hole:  Match to Finish on 18th Hole or Later – 1.30