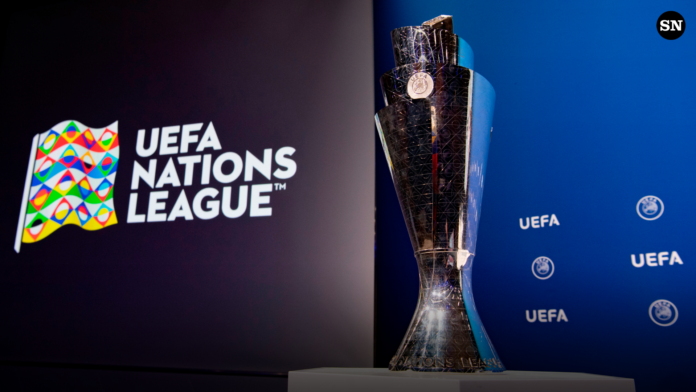 The UEFA Nations League is back, and we have plenty of games on the menu, meaning there are good chances of winning some money. Bet Xchange will select the most reliable picks and present them to you in the upcoming few lines.
Croatia vs. Denmark
The only loss Denmark had in the past five games was at home to Croatia, 0-1. It was one of the rare defeats they've experienced on home soil, meaning that Eriksen and the boys have a considerable motive to revenge for that result.
Meanwhile, following a slow start, the Croatians have bounced back beating Denmark and France on the road, 0-1, displaying perfect football in these two events, while reminding everyone they still have the quality to compete and be better than the top football units.
We expect a tough and positional battle in Croatia, meaning there won't be too many goals. Our pick would be 2 or 3, which is a moderate efficiency. Regarding the full-time winner, this battle could go either way, and avoid betting on that.
Pick: 2 or 3 goals at BetXchange
France vs. Austria
Right out of nowhere, the World champions, France, is sitting at the bottom of the standings with only two points. They need to win against Austria and avoid relegation to the B league. But not only that, the Gauls need to win to boost their morale and keep their reputation.
The Austrians were better than Croatia in the opening round, rolling over the rivals on the road, but after that, they had two defeats and one draw, with all the UNL games ending with two or three goals.
There isn't too much to think here, because betting on France is the only logical solution. With all due respect to Austria and its players, they are far weaker than the Gauls, who simply have to win this event.
Pick: France 1/3 at BetXchange
Germany VS Hungary
We have another surprise in the UNL, Hungary is sitting atop group 3, with one point more than the Germans. These two teams played 1-1 in Budapest, and Die Mannschaft now wants to set things straight against the Hungarian unit.
We all know how Germany plays at home, and their 5-2 win over the European champions, Italy, is telling us pretty much all. Before beating the Azzuri, Germany had four draws in a row, so they will be pursuing a win here to forget the mediocre period and results.
As for the Hungarians, they come to Leipzig without any pressure, but that won't save them from a confident defeat. We pick Germany to win here and cover a 1.5-goal spread with the odds on that quite solid right now.
Pick: Germany -1.5 at 3/4 BetXchange
Serbia VS Sweden
The Serbs are trying to reach the top spot in Group 4 of the B League, but in order to do so, they need to defeat Sweden. They already did that on the road, 0-1, which greatly boosts their confidence.
On the other side, the Swedes aren't very confident on the road. Furthermore, they are pretty poor five losses in the last five outings. In four of them, this unit allowed two or more goals, while in three, they couldn't score at all.
All this is a clear sign to pick Serbia to win in this event. The profits are pretty high, and overall, this bet has a solid value.