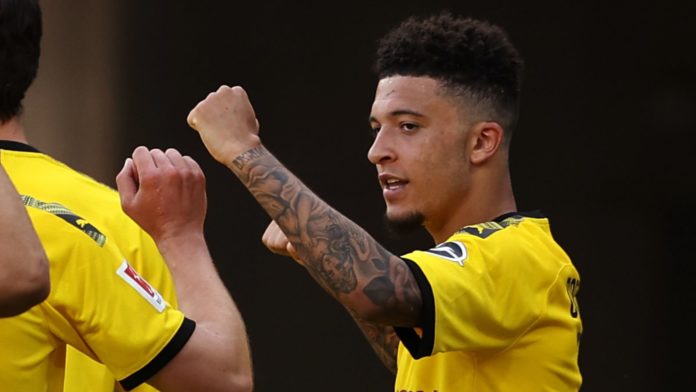 Bundesliga
Bayer Leverkusen vs Bayern Munich & Borussia Dortmund vs Hertha Berlin
With only 5 games to play in the Bundesliga, there are still plenty of teams with a lot to play for. Bayer Leverkusen are in the midst of a battle for a top 4 finish whilst Bayern Munich sit 7 points clear of the chasing pack at the top of the table. Borussia Dortmund meanwhile, will be looking to keep the pressure on Bayern above them whilst Hertha Berlin are unbeaten since returning from the enforced mid-season break.
Bundesliga
Bayer Leverkusen vs Bayern Munich
Bay Arena
Match Winner Odds:
Bayer Leverkusen
With three wins from their four games since returning to action, Bayer Leverkusen are showing signs of going the distance once more in their pursuit of a top 4 finish.
They currently reside in 5th, only behind Borussia Monchengladbach on goal difference and they will be hoping the likes of Kai Havertz can get them over the line in what promises to be a crucial encounter.
Bayern Munich
Defending Bundesliga champions Bayern Munich are looking good value once again to claim their 8th successive title. Despite suffering a poor start to the season, they are currently 7 points clear of Bourssia Dortmund behind them with only 5 games to play.
Bayern have won every game since returning to action and they always tend to play their best stuff when it matters most.
Odds and Predictions
Both sides will fancy their chances coming into this one and goals look guaranteed.
Both teams to score – YES – 0. 45
Robert Lewandowski is Bayern's main man and tends to score on the biggest occasions.
Robert Lewandowski to score anytime – 0.47
Score Prediction:
Bayer Leverkusen 1 – 3 Bayern Munich – 9.25
Result Prediction:
Whilst Bayer Leverkusen are a good side, particularly at home – Bayern seem to always get the job done in the Bundesliga and a win here would see them all but secure the title.
Bayern Munich to win the match – 0.48
Bundesliga
Bourssia Dortmund vs Hertha Berlin
Signal Iduna Park
Match Winner Odds:
Borussia Dortmund
For Borussia Dortmund it is now or never, as they have a 7-point gap to Bayern Munich above them. Their defeat to Bayern last week looked potentially fatal to their title bid but they picked themselves up with aplomb at the weekend, in thrashing Paderborn 6-1.
With the likes of Jadon Sancho and Erling Haaland in their ranks, Dortmund carry plenty of goal threats and tend to play their best football at home.
Hertha Berlin
Aside from Bayern Munich, Hertha Berlin have the best record of any Bundesliga team since returning to action last month. They have acquired 10 points from a possible 12 and they have climbed into the top half of the Bundesliga table as a result.
Whilst winning on the road at Borussia Dortmund looks a tall order, confidence is high within the Hertha Berlin camp and they could push Dortmund all the way.
Odds and Predictions
Hertha Berlin are in good form currently and they will be looking to take the game to Borussia Dortmund.
Both teams to score – YES – 0.60
Jadon Sancho bagged a hat-trick last time out and the young Englishman looks to be in great form.
Jadon Sancho to score anytime – 0.85
Score Prediction:
Borussia Dortmund 2 – 1 Hertha Berlin – 7.91 
Result Prediction:
This should be an excellent game, between two sides in good form but Dortmund's quality should see them through this test.
Borussia Dortmund to win the match – 0.37