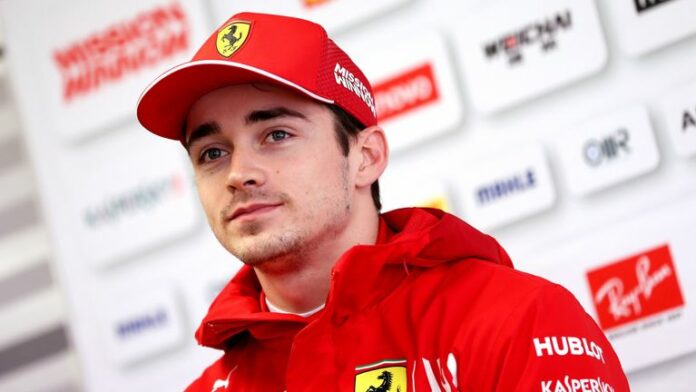 2022 Formula 1 – Race 4: Emilia-Romagna Grand Prix
Venue: Autodromo Enzo e Dino Ferrari, Imola, Italy.
Race Date: 23rd April 2022
Race Preview
The fourth race of the 2022 F1 season gets underway in Imola, Charles Leclerc and Ferrari sitting pretty at the top of the Championship table. The man from Monaco has won 2 of the opening 3 races this term and returns to one of the homes of his team, in an attempt to stretch his lead. Max Verstappen is the key contender this term for Red Bull, but he hasn't has had things all his own way this term, something that could also be said about the likes of Lewis Hamilton. Imola is now a fixture somewhat on the calendar, having been put back in 2020 thanks to the pandemic and it looks as if the Grand Prix is to remain in Emilia-Romagna for a few years to come and this should be another exciting race.
Betting Preview
Race Winner
In race four of the Formula One season, all of the biggest names on the grid will be battling for supremacy here at the home of Ferrari at Imola:
The aforementioned title leader Charles Leclerc has been in sublime form so far this season and his showing in Australia last time out was a stark reminder of all of his driving prowess. Ferrari have inevitably done and incredible job to get their car achieving the levels it currently is, but Leclerc is a fierce competitor, who carries incredible speed and if he gets up ahead of steam, he will be very difficult to stop in Imola this weekend.
Defending F1 world champion Max Verstappen picked up his first win of the campaign in impressive fashion in Saudi Arabia but has failed to finish in both Bahrain and Australia. He was a pillar of consistency when claiming the crown last season and he will be eager to start getting back on track this term. He won well at this circuit 12 months ago and if he gets a decent run, he will push Leclerc and Ferrari all the way.
Ferrari have an incredibly quick car, which has been well-documented and whilst Carlos Sainz looks to be the forgotten man on the grid this season, he has a vehicle capable of taking him places. The Spaniard is riding the crest of a wave currently and he appears to have a great working relationship with Charles Leclerc within the Ferrari team. Imola is a circuit that has historically been kind to Ferrari and how Sainz would love to get amongst the points again this weekend.
Top Six Finish
Getting early points on the board will be the ultimate priority for every driver on the grid and as always, this race at Imola presents the perfect opportunity to kick on this term:-
Red Bull have gone under the radar so far this season, with Ferrari taking all the headlines but Sergio Perez has enjoyed a decent start to the campaign. He is undoubtedly the number two driver for his team, but he has speed to burn, which is sure to be an asset at Imola the Mexican is a consistent performer, who should relish the driving conditions at the Autodromo Enzo e Dino Ferrari.
Following an excellent start to the season, George Russell will be out to start putting even more points on the board for Mercedes. Despite not having a car to compete at the top of the grid in recent seasons, Russell has proven he has the driving credentials to compete at the highest level and he has already shown his credentials for his new employers. He is yet to finish outside of the top 5 in any of his three races for Mercedes and a podium place in Melbourne last time out should do him the world of good.
Australian Daniel Riccardo continues to be as popular as ever with the Formula 1 fraternity and he will be looking to start putting some meaningful points on the board for McLaren. He finished 6th in the Australian Grand Prix last time out and he has enjoyed some very good results at Imola previously in his career. He will be on the periphery here, but he is a quick driver, who could be in the mix if things go his way.
2022 betxchange.com F1 Imola Grand Prix Best Bets:
Race Winner: Charles Leclerc – 1/1
Top Six Finish: George Russell – 9/20